Login
Log in if you have an account
Dont have an account? Register
Can CBD Improve Your Immune System?
30 Apr 2020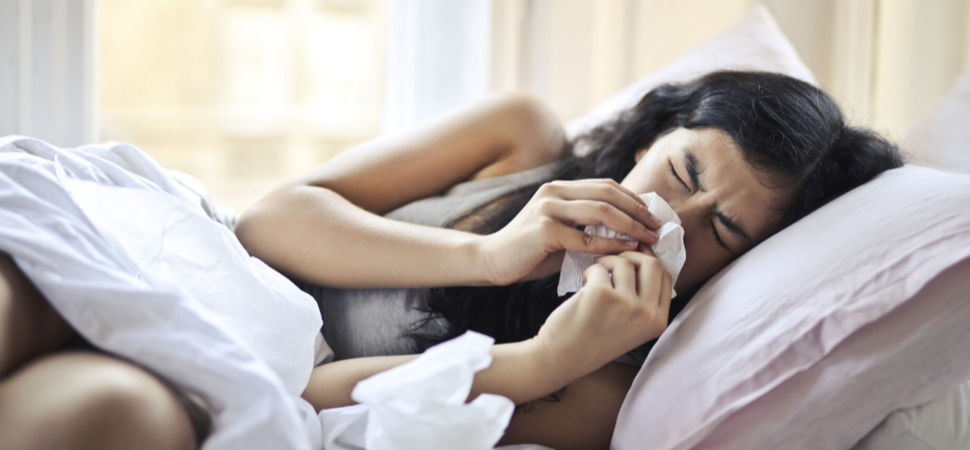 Can CBD Improve Your Immune System?

In the medical world, the term "immune health" is incredibly broad, and it can invoke a number of different clinical interpretations. Several scientific publications have described the "immunomodulating" properties of active cannabinoids (like CBD) – but what does this mean, exactly?
We know that patients that suffer from autoimmune conditions, like rheumatoid arthritis, frequently use cannabis as adjuvant therapy. But can it be useful for healthy individuals as well to prevent diseases and boost overall immune health? 
 
CBD and the Immune System:
Bridged by the Endocannabinoid System
To even scratch the surface in terms of describing CBD's potential effects on the body's immune system, we have to understand at least on a basic level how the endocannabinoid system works.
As you may remember, the endocannabinoid system, or ECS, is a network of cannabinoids and receptors that works to regulate most functions in the human body. One of these functions, as researchers have described it, is its role as an "immuno-cannabinoid" modulator.
Basically what this means is that "communicative" molecules in the ECS can work as a signaling mechanism and provide instructions for the functional machinery involved in the immune response.
Among other things, these "instructions" provide information for the body's immune system that tells it when to engage its line of defense, where, and how strongly to engage it.
Does CBD Benefit the Immune System?
Additionally, some researchers have even speculated that the ECS may work to "notify" the body of an "incorrect" autoimmune response, wherein the defense cells attack otherwise healthy organs and tissues. This may be why cannabinoids seem to function so well in treating autoimmune conditions like multiple sclerosis, systemic lupus erythematosus, rheumatoid arthritis, etc.
Bear in mind, however, that as of right now all of this research is still speculative in nature. As we've said, much more in-depth studies need to be carried out in order to have a more thorough understanding of the exact molecular pathways that are at work.
That being said, we know that when taken at certain levels, cannabinoids such as CBD can reduce painful, inflammatory responses in humans. This is particularly true among those who suffer from some of the aforementioned autoimmune conditions.
Moreover, we know that compounds that stimulate the endocannabinoid system have the ability to promote new nerve cell generation (neurogenesis) and also reduce nerve cell degeneration (this last part has been seen in animals).
So, what does this actually mean? Well, when an individual suffers a serious traumatic event (i.e. has a severe head injury, stroke, etc.), the lack of oxygen and excess inflammation severely damages the nerve cells.
Experts believe that CBD may be able to protect nerve cells because of its efficacy as an antioxidant.

Few people know, in fact, that the U.S. government actually holds a patent on cannabinoids for this exact purpose.
CBD and the Immune System: Have We Even Scratched the Surface?
Let's make one thing very clear: there is much about the functioning of the immune system and the body's immune response that is unknown. And there is even less known about the body's endocannabinoid system.
As such, no one – not even the world's leading medical cannabis experts – can yet outwardly claim that CBD has "such-and-such" effect on the immune system. While it's clear (according to several studies) that cannabinoids have some sort of influence on the overall immune response, it's unclear as to how we might manipulate it or administer treatments in order to achieve the most beneficial results possible.
One thing that is certainly worth researching more, however, is CBD's potential ability to "balance" the two major arms of the immune system.
Generally speaking, there are two different ways in which the body's adaptive immune cells can seek out and "eliminate" dangerous pathogens (foreign agents that can result in disease, infection, etc):
Cell-mediated immunity. This involves the use of T-cells which seek out and destroy foreign antigens on their own by inducing apoptosis, or "programmed cell suicide," in the foreign antigen.
Humoral immunity. This occurs when the body's B-cells produce specific antibodies to seek out and destroy the dangerous pathogens.
In autoimmune diseases, one of these types of immunity becomes overactive and begins to attack and destroy healthy cells and tissues.
 
Moreover, since the FDA does not yet recognize CBD as a medicine, many companies are legally obliged to market their CBD tinctures as "nutritional supplements" rather than actual medicinal drugs.
And finally, make sure to always do thorough research on your own and use CBD under your own judgment. We make no outward claims or guarantees that it will be effective or therapeutic for you and your condition, regardless of data that's available in scientific studies.